Dirty Fighting and Knife Defence Seminar with Tamir Gilad – 18th Nov 2018
Posted on 10-Oct-2018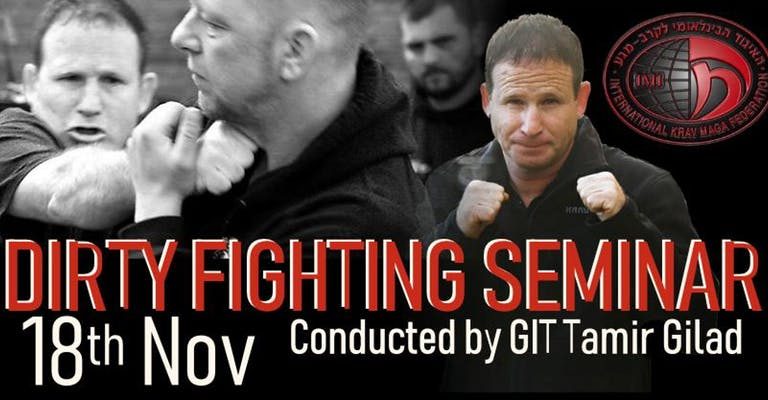 Dirty Fighting and Knife Defence Seminar with Tamir Gilad
Date: Sun 18th November 2018
Time: 10.00am – 1.00pm
Location: Dalton Barracks, Abingdon, Oxfordshire, OX13 6JB
Information
IKMF Dirty fighting and Knife Seminar with Tamir Gilad.
Another action packed seminar from one of the best in the world!
Tamir Gilad is expert level 5 and head of the IKMF testing committee.
The seminar will include how to fight dirty and defend against knife attacks.
Please bring any protective training gear that you have including boxing gloves, shin pads, gum shield.
ARRIVAL TIME:
Please be at the venue at least 30 minutes before the seminar commences to give yourself enough time to get changed, find the training hall and register as we will be starting promptly.
RECOMMENDED:
• Plenty of water. It is very important to stay properly hydrated.
• Spare T-shirt.
• Towel.
• Light snacks.
• All Protective equipment. Please bring any protective training gear that you have including boxing gloves, shin pads, gum shield